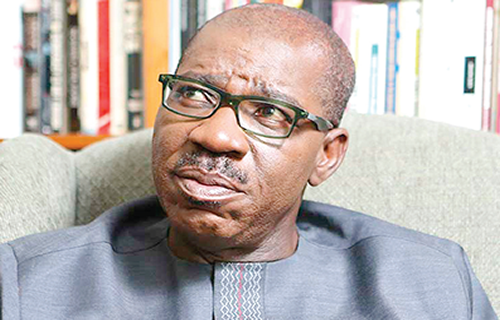 By Ikhili Monday EBALU, Benin city
Leaders and members of the All Progressive Congress in Esan North East local government have voided the suspension of the newly appointed Special Adviser to Governor Godwin Obaseki on Agriculture and Food Security Programme, Prince Joe Okojie.
Prince Okojie and five others were purportedly suspended by some members of the party executives for reportedly setting up a five man committee to probe allegation of financial impropriety levelled against the party chairman in the locality, Mr. Vasco Agwi.
Mr. Agwi had in a resolution of the party executives said the setting up of the five-man committee was not in line with the APC constitution.
However, a communiqué issued after an emergency APC leadership meeting held in Uromi on Thursday said unilateral suspension of Prince Okojie is repudiated, null and void.
The communique reads that the entire leadership of the party in the local government area was not and did not consent to the suspension.
It described the suspension slammed on Prince Okojie as inimical to the growth and development of the party.
The communiqué reaffirmed Prince Okojie as the authentic leader of the APC in Esan North East local government area and appealed to party supporters to remain calm as all issues within the party were being looked into by the leadership of the party in the local government.
Among those in attendance were Hon Joe Usifoh, Hon Mike Anenih, Isemonde Friday, Ted Inegbedion, John Adane, Hon Anselm Adima, Chief Monday Igberaese, Goddy Ogun, Hon Andy Egbadon amongst others.