Yahoo boy Akpojivi Onoriode aka 'Onos B' who resides in the serene satellite town in calabar has been apprehended by security operatives following two separate raids carried out in his residence in the early hours of Saturday, May 4, 2019 and Sunday, May 5, 2019.
He left Asaba, Delta state for Calabar with his immediate family in 2014. He lives with his wife who is popularly called Leposh and two children before his arrest.
It has been reported that he uses his alleged ill-gotten money to fund legitimate businesses.
According to him, he's a shareholder of Eleme Petrochemical Company. Not only that, he also claims that he's the chief executive officer of some other companies, and a shareholder of ERPC, Port Harcourt.
Extravagance is Onos B forte. He spends without restraints.
To celebrate his engagement to his then girlfriend (now wife) in December 2014, he bought her a white Toyota Rav4 SUV.
Last year, to commemorate the engagement, he bought his wife a N20million Mercedes Benz GLE and flaunted it on his Instagram page.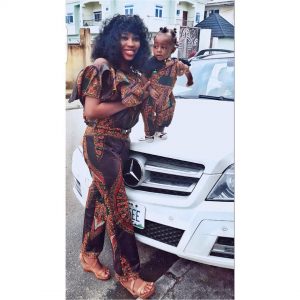 The Popular scammer also bought a Toyota Corolla for his mother to celebrate her birthday.
He, his wife and two daughters made regular vacation trips to exotic locations abroad including the Middle East.
A resident who suspected Onos B extravagance said the following:
"He was very quiet, but we suspected he was into something fraudulent. This is because of the kind of life we saw him living. But based on the kind of life he lived, it was not easy for him not to be noticed. I mean he is a very young man, in fact a boy, who owns such a big and fine house in an area considered a highbrow.
"He drives expensive cars. He has expensive items and so on. We wonder what kind of job he is doing that he has such money at such a young age. It was not really our business, so we did not go about probing. We only suspected that he was into this kind of business.
"Most times we ran into him at a popular hotel around here and this further fuelled our suspicion of him, because of the way he spent money. As I said, he is a quiet person. We know that other boys who we suspect do these kinds of business are always loud, pouring expensive drinks and making noise. But he is not like that. He is always calm and gentle. But he is always spending money freely."
Akpojivi's social media pages screams wealth as seen in his preference for exotic white cars, stylish clothes and luxurious houses.