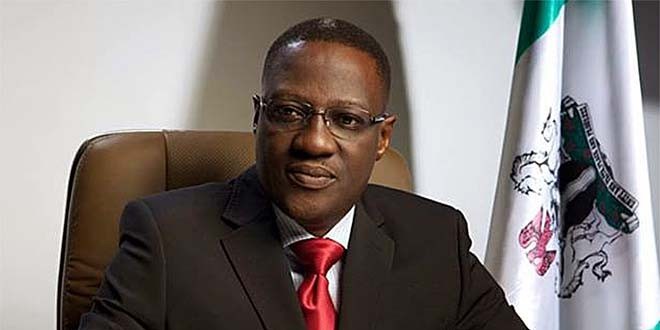 By Steve Oni, Ilorin
The umbrella body of the socio-cultural organisations in Ilorin Emirate, Kwara state, the Ilorin Emirate Descendants Progressive Union (IEDPU), has decried the increasing wave of activities of cultists and ritualists, particularly in the Emirate and the state at large.
The National President of IEDPU, Ambassador Uthman AbdulAzeez, has, therefore, called on all security agencies in the state to re-energise their apparatus in order to protect lives and property in the state.
He said: "The persistence of cultists/hoodlums activities in our institutions with spiral effects on the entire Emirate and indeed the state is worrisome. We appreciate the effort of the Government and various community associations working in concert with IEDPU on this challenge. We however, urge them not to relent in their efforts in this regard. Once again we call on government to step-up its efforts at reducing this social menace to the barest minimum. We also urge parents to be more alive to their duties of proper upbringing of their children and also imbibe in them the values and the rich culture of the emirate."
He also called on sons and daughters of the Emirate to be creative and dynamic, saying that such was the only way they could be actively involved in the modern economic space of the Emirate, the State and indeed the country at large.
"Our forbearers are creative and industrious people. This has manifested in their various traits and vocations. Today, most compounds in the Emirate bear the name of the trade/vocation of their progenitors. Examples are: Ile Eleran, Ile Onikoko, Ile Alagbede, Ile Elewu etu, Ile Alawo etc", he said.
While speaking on current issue of restructuring, the National President of the IEDPU said that the Emirate, by share providence, was part and parcel of the Northern Region of Nigeria and North Central in particular.
"The Ilorin Emirate shall continue to remain in the Northern Region and North Central Zone of Nigeria. We therefore call on the federal government to halt the un-acceptable arrangement of zoning the Emirate and the entire state to the South West in the distribution of governmental services and benefits. Examples of these are the inclusion of Ilorin under Ibadan Zone of the Electricity Distribution Company (EDC), the zoning of the Emirate and the State by the Nigeria Television Authority (NTA) under Ibadan", he said.
He also advised the state government to do more in the area of delivery of dividends of democracy to the People particularly, security of lives and property, saying, "This is crucial as we approach national elections in 2019″.