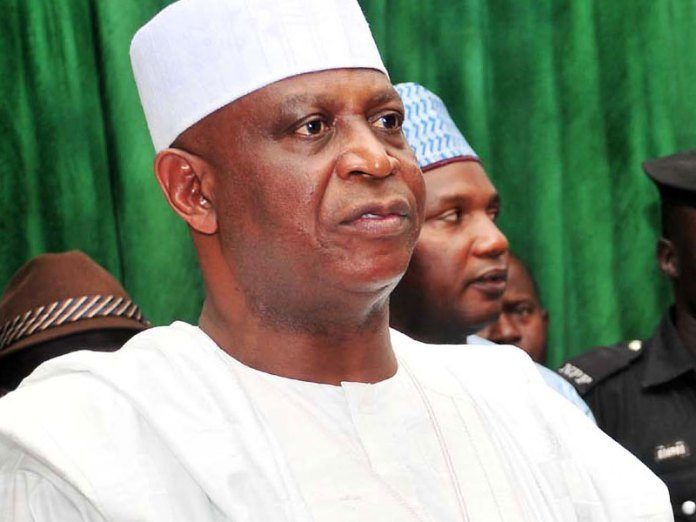 By Steve Oni, Ilorin
Contrary to rumour milling the round, aggrieved members of the All Progressives( APC) in the new Peoples Democratic Party (nPDP) fold, led by Alhaji Abubakar Kawu Baraje, would attend and participate fully in the party's convention slated for Saturday in Abuja .
The leader of the group, Alhaji Abubakar Baraje disclosed this on Thursday in a statement from his media office in Ilorin, Kwara state.
Baraje who had been leading other members of nPDP in their consultations with APC leadership returned from Saudi Arabia on Wednesday where he had gone to perform the Lesser Hajj.
He emphasised that his group has no cause not to attend the convention .
"We are looking forward to the Saturday convention, we will be at the convention and after that, we shall see how things unfold", he declared.
According to him , as a member of the convention committee of the party , he attended a meeting once with other members of the committee but after that initial meeting , he had not been chanced to attend subsequent ones.
Reacting to various issues , statements, reactions and counter reactions about the claims in some media that President Muhammadu Buhari is not interested in meeting with the members of the nPDP, Baraje said though, he was not privy to such statement if at all it was true, but disclosed that the group or himself as the leader of the group , would not officially react now.
He explained that when it is necessary for the presidency to invite them for discussion, talk or dialogue, they would invite the group as they are also waiting.
On allegations that names of some people not in the fold of the mainstream APC in Kwara state were included as part of members of the Convention Committee of the party ,Baraje said he was not aware of such development, and that he or any member of his group had not been briefed either by the presidency, the party leadership or the chairman of the convention committee of the nomination of such names.
However, he said if such thing happened, it would be part of the issues to be raised at the eventual meeting with the presidency when such meeting is called but disclosed that an enlarged membership of the group would meet in the evening of Thursday (today) to take further actions and a common stand on their positions.