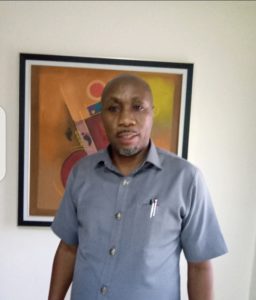 By Joy Imisi
The Bayelsa state chairman of the All Progressives Congress, APC, Hon. Jothan Amos has described the Serike led administration in the state as retarding than a restoration government.
Amos who noted that the state will experience development if the APC candidate is voted into office in the forth coming governorship elections said the state has experienced unacceptable retrogression by the PDP led government and the APC is set to restore the state to its lost glory.
While speaking with our correspondent, Amos added that the APC Candidate, David Lyon is set to bring immense development to the state through his carefully planed out manifesto.
According to the APC Chairman the emergence of David Lyon at the hem of affairs in the oil rich state will be the beginning of progress, restoration and growth to the state adding that it will be the best decision Bayelsan will make.
''Our candidate, David Lyon is seasoned by God who directed us to select him as our candidate, it is painful that the PDP administration has not live up to the expectations of the people and that is why David Lyon is going to do it differently from what the state has been experiencing.
''Presently our candidate is a well known philanthropist who has well over 6000 people who are enjoying his good will. He is a someone who cares about the plight of the people now that he is a private individual, you should be rest assured that if elected into office as a public servant he will do more'' he stressed.
He urged all Bayelsans who are outside the state to ensure that they are part of the process of creating the much desired change the state needs by participating in the elections, stating that David Lyon is an epitome of light that will shine in the state.
''Our candidate is an epitome of light to lead us out of darkness created by this administration, we will restore light to light to the state.
''We are encouraging all Bayelsans' to come back home and vote , your vote is your right and it will be unhealthy if you return back home tomorrow and discover that your home has been destroyed because you were not involved in the process of change.
''The growth and development in all other APC led states is the same we want to replicate in Bayelsa and return the state to its lost glory'' he said.