The British government has banned foreign students including Nigerians from bringing family members to the country as a part of the new plan to cut immigration numbers.
Home Secretary, Suella Braverman disclosed the dependant visa ban policy on Tuesday.
While the announcement of the policy has been greeted with reactions, Vanguard spoke with stakeholders and experts to elicit responses on the effects of the new visa restrictions.
Here are some things to expect from the policy:
1. Nigerian students will still choose UK schools
The visa ban policy will mostly affect married Nigerians who want to move with their families. Meanwhile, there are Nigerian students and other immigrants that will pursue their academic programmes in the UK especially unmarried people.
Speaking to Vanguard on Thursday, a Senior Lecturer at the Nottingham Business School, UK, Dr Oyedele Martins Ogundana said it is only one-quarter of foreign students that bring their families to the UK for study programmes.
This means that the number of foreign students might reduce, but will not stop those who still have an interest in the UK as their study destination.
Dr Ogundana said, "Indeed, not all students arrive with dependents. For example, the ratio of students to dependents who migrated to the UK in 2022 was approximately 1:0.3. This indicates that contrary to popular assumptions, around one-fourth of international students bring their dependants along when coming to the UK.
"In other words, most overseas students do not migrate with their dependants. Although the government anticipates a significant decline in net migration over the medium term due to the alleviation of temporary factors, students are likely to continue to choose the UK as their
preferred destination."
2. Nigerians will seek alternatives in other European countries
The plan of the Rishi Sunak-led government is to cut net migration and the dependant visa ban policy has been used to achieve that.
According to a Germany-based Nigerian linguist and founder of Reify Konsult, Ms Ifeoluwa Oloruntuyi, Nigerian students who want to travel with their families will start thinking of alternatives in other European countries.
She said there are Nigerians who do not know flexible academic programmes are available in other European countries. And what the new UK policy will do is make these countries have more international foreign students.
"Definitely as this happened, a lot of European countries will jump at the opportunity. People don't really know some countries exist. For instance, I was talking to some people and they were saying they didn't know Luxembourg exist, they didn't know there is a country called Sweden. Another one is Malta," Oloruntuyi said.
"If they don't know these countries exist, they can't even know how to get there. Maybe with this ban, people will start opening their eyes to other opportunities in these countries, especially the ones that allow them to come with their families. I don't want to mention them. I think people can find out on their own. But this ban will make people look elsewhere and they will also know that language is not a barrier. It will be a good business for people like us that work with EU countries."
3. Canada might be the next target for Nigerians
According to Ogundana, who is also a lecturer at Nottingham Trent University (NTU),  "Nigerians might seek admission in other countries, such as Canada, not because of their inability to bring their dependants to the UK only. The change in the proportion of international students might also fall because of other requirements under the new regulation, such as restricting international students from switching their student visa routes to work routes until their studies have been completed.
He further said, "Nigerian and other international students might also be discouraged from coming to the UK because the policy change also requires a higher threshold of funds/deposits that international students must have to demonstrate they can look after themselves and their dependants in the UK."
4. Separation and division of Nigerian families
With the policy, some Nigerians that have plans to travel to the UK in pursuing their academic programmes will go ahead and this may cause separation and division of families.
Akaniro said, "But I think it will drastically reduce the number of married female Nigerians seeking to study in the Uk. In Nigeria, we know women bear the bulk of child nurturing and upbringing. What this policy means is that females will be deprived. What the UK has succeeded in doing is creating additional barriers to education."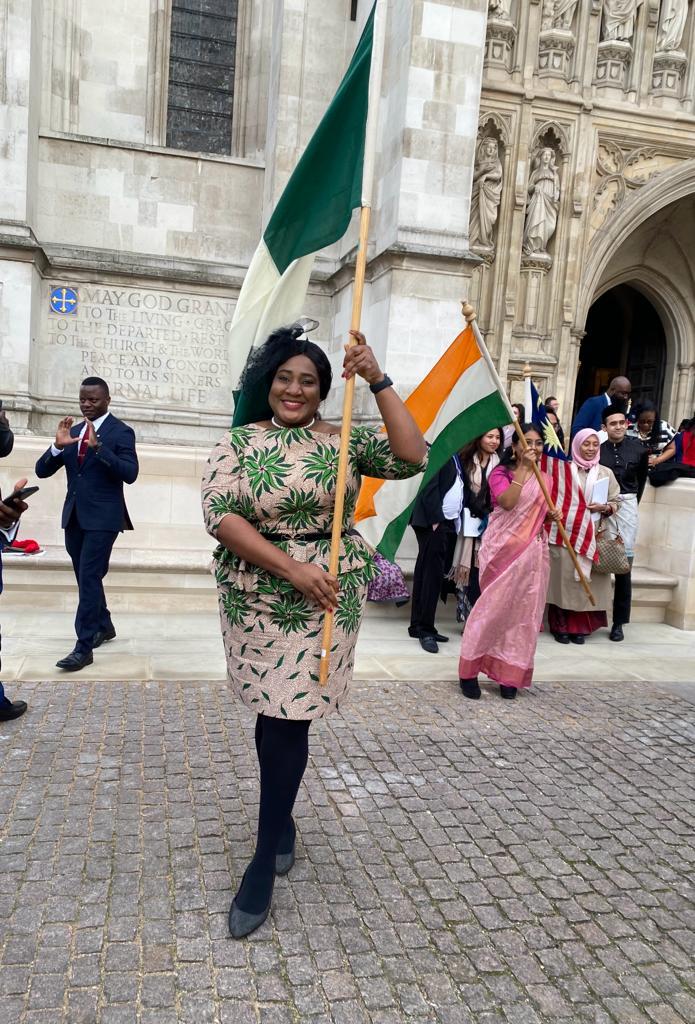 Mrs Chidinma Akaniro, M Phil student, University of Cambridge, UK
She said, "Someone told me that she separated from her spouse because she came to study in the UK at the early time of her marriage. The physical distance will cause a lot of turmoil. In fact, I dare say, that academic performance will be low because the students will no longer have the emotional and moral support of their families.
"Are you telling me I will come to the UK and leave my one-year-old at home in Nigeria and go back to meet a disoriented child? Nigerians may still be coming but it will be mostly with the single people, but married people have been barred. this a policy trying to divide families."
Nigeria has the highest number of students in the UK from Africa. And the country is third in the number of foreign students after China and India, according to the UK education data group, Higher Education Statistics Agency (HESA).
HESA also revealed that nearly 100,000 Nigerian students enrolled in UK schools in the past five years. The figures were 99,985 to be precise. In the same manner, Nigerian students and their dependents contributed about £1.9 billion to the economy of the UK, according to SBM Intelligence.
And with this new visa restriction policy imposed on Nigerian families, the British economy will experience a financial loss.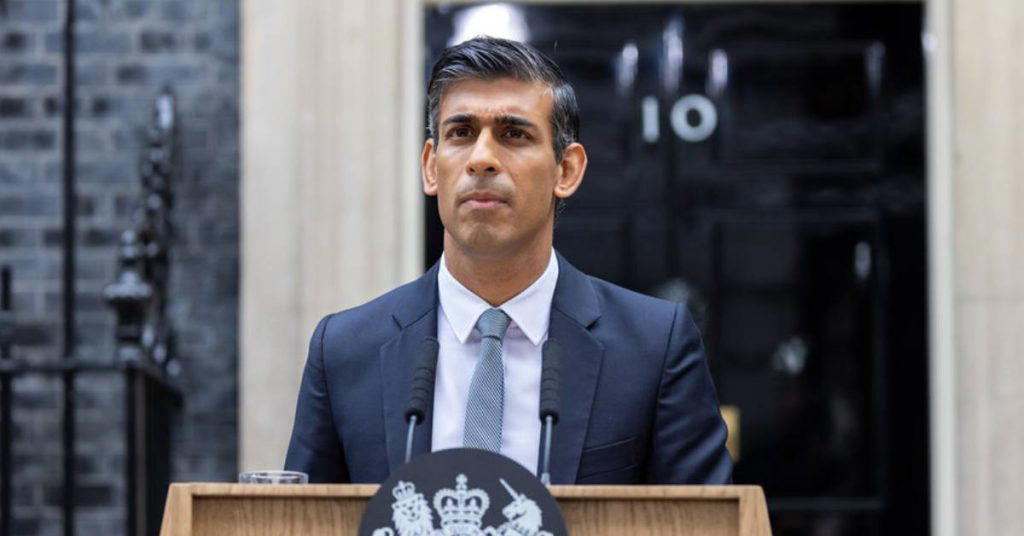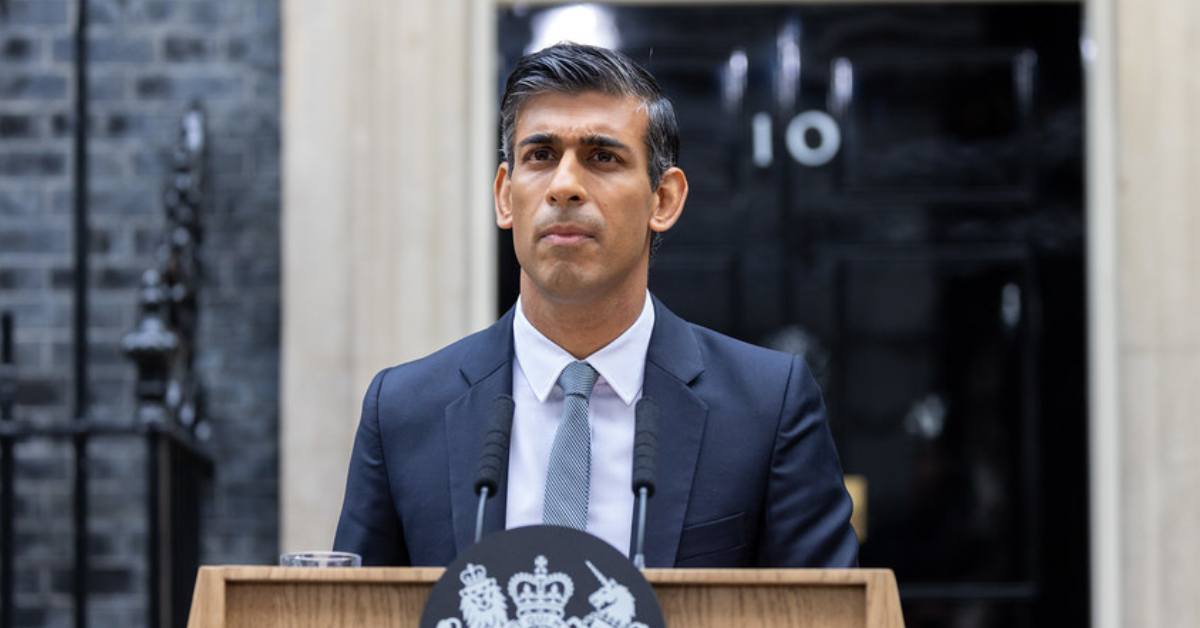 Rishi Sunak, UK PM
"However, we anticipate that the impact may not be as significant since the average age of international students typically falls within the 20-30 age range and are likely to be singles.
"Consequently, instead of observing a notable change in the proportion of international students, it is more likely that there will be a decline in the proportion of dependants accompanying them. Additionally, the UK government will experience a loss of income, including health surcharge fees."
6. It could be temporary approach
Knowing that its economy would be adversely affected, the UK will most probably find another means to complement the policy. In other means, it could be a temporary policy to cut net migration.
Conclusion 
It is greatly believed that Nigerians are assets to their host countries and the international community at large. If the UK perceives an adverse effect the reduction of Nigerian students in its schools will cause, it will come up with another policy.
"The UK needs Nigerians, and they will come up with something again in the nearest future," Oloruntuyi added.