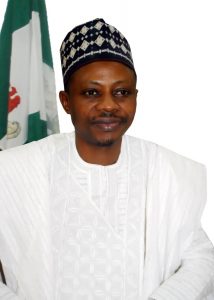 By Stephen Olufemi Oni, Ilorin
Education stakeholders across the country have been tasked not to rest on their oars at ensuring qualitative, efficient and effective service delivery at all levels.
The Kwara State Commissioner for Tertiary Education, Dr. Alabi Afees Abolore, who made the call in Ilorin while fielding questions from journalists on the occasion of the commemoration of the United Nations International Day of Education, with the theme: "To invest in People, Prioritise Education".
Dr. Abolore, who reiterated the state government's policy thrust in promoting education, confirmed that Governor AbdulRahman AbdulRazaq's administration has invested handsomely at all levels of the education sector in the State.
He posited that the present administration's achievements in both basic and tertiary education are enormous, saying that investments in all spheres of education are visible across the length and breath of the State.
The Commissioner, who applauded AbdulRazaq for achieving these feats in the education sector, as well as other sectors, appealed to indigenes and residents of the State to continue to support the Governor in his quest to deliver the dividends of democracy to the citizenry beyond 2023 by coming out to ensure his victory at the impending poll.
He further advised all relevant stakeholders in the education sector to prioritise education and to continue to develop and invest heavily in human capital for the much desired growth and development of the society as captured in this year's UN International Day of Education.
End
.