**"Tasks Farmers To Intensify Efforts in farming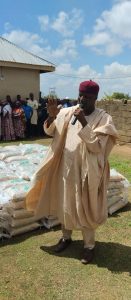 Against the background of poor rate of germination and consequent declining yields to farmers, Transition Council Chairman for Ha wul. Inuwa Bwala, has procured improved maize seeds and distributed free to farmers in the Local Government.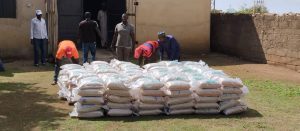 Flagging of the distribution of the free seeds in Marama on Saturday, Mr Bwala cautioned the farmers against diverting the seeds for consumption.
While explaining that the seeds have been treated in poisonous chemicals, hence dangerous for human consumption, the Chairman stressed the need using the seeds strictly for planting.
He said Government is aware of the rising cost of foodstuff, especially maize in the market, but farmers should resist the temptation of eating up what was meant for planting.
He said, as a farmer himself, he appreciates what others are experiencing in securing farm inputs, including seeds, hence the needs to make available the basic component of farming, which is the seed.
Bwala urged farmers to embrace farming as the ultimate way of survival, stressing the need for collaboration between the Government and farmers in promoting farming, as the basic preoccupation of the people of Hawul.
Secretary of Hawul Local Government. Abdulkareem Lawan and District Head of Bulngwi, Maina Usman Mustapha Aliyu, commended the Transition Council Chairman for the initiative, which they said was the first of it's type, since the Local Government was created.
Speaking in separate remarks at the flag off ceremony, both the Council scribe and the Royal father extolled the virtues of Mr Bwala.
Abdulkareem Lawn told the farmers to replicate the revolution taking place in infrastructural development in Hawul, with the agric sector.
He said since coming into office about five months, the chairman has built a central store, drilled 13 new boreholes and repaired over thirty faulty ones.
He further said staff welfare has experienced an unequalled attention, even as Mr Bwala has embarked on several citizen welfare activities and the free seeds distribution is one of such gestures.