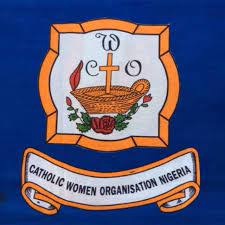 The Catholic Women Organisation of Nigeria (CWON) on Saturday indicated that its fund-raising, organised in Lagos, was to advance its Cot Mariae boys boarding school project in Gariki, Abuja.
Our correspondent in Lagos quoted CWON as saying that the school project is part of its ways of responding to the myriad of societal deformity the Nigerian child faces, especially in access to quality education.
Speaking at the 2021 CWON National Conference and Fundraising, held at the ST. Leo's Church Ikeja, Lagos, the organisation's President, Dame Mary Asibi-Gonsum, said that the success of the school depended on the collective efforts of members and the friends of the body.
Asibi-Gonsum, who decried the failing standard of education in recent times, said the school in its third year with pupils in JSS 3 as the highest class, was established to bridge the gap in quality education laden with good moral and catholic character moulding doctrine.
"CWON is an umbrella body and focal point for all Catholic women in Nigeria, though a Non Governmental Organisation (NGO) and non profit one, is committed to the welfare of the family and by extension the society for the common good.
"We have the knack for a holistic evangelism and the transformation of the society as enshrined in the scripture for the physical reform of mankind and salvation of souls.
"The CWON has lived up to the expectations of its founders. The establishment of the Mariae college for the training of the boy child is conceptualised to making a good home and society too.
"The boy of today will become the man, husband and father of tomorrow being the head of home. If given proper upbringing and education, he will in turn impact on the family that is under his control. In that regard, peace and good conduct will be fostered in the society," she said.
The CWON president, who noted that a society will not advance beyond the intellectual capacity of its citizenry, implored the people to support the young college to get some of the aids to learning facilities it lacks.
The CWON boss, who envisaged a turn around in the boy-child education when the Mariae college dream comes to stream, listed a multi purpose hall, science laboratories, an ICT centre, library and more classrooms as projects the organisation intends to raise fund for.
She added that the school, accessible to non Catholics, would as much as practicable be made cheap for the average person to attend, while a window of scholarship would be made available for indigent pupils.
In his remark at event, Chairman of the conference, Dr Uche Okere, said that the women were a force to bank on in every strata of the society.
Okere pledged support for the school project and asked the women to harness their goodwill that transends the gospel community to achieve the project.
Our correspondent report that the theme for the conference was "Let's Us Think and Act the Heart of Mary"