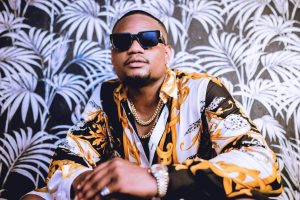 DJ Tunez, the official DJ of renowned afrobeats artist Wizkid, recently shared his experience working with the singer and mentioned that Wizkid can be quite challenging to collaborate with.
Despite Wizkid's hectic schedule, DJ Tunez expressed gratitude for the opportunities he had received to feature Wizkid on several of his songs. However, he acknowledged that securing Wizkid's involvement in a project is no easy task due to the artist's discerning approach towards collaborations.
DJ Tunez, the official disk jockey of afrobeats star Wizkid, has said the singer is very difficult to work with.
He said despite Wizkid's busy schedule, the Starboy honcho had blessed him by featuring on several of his songs.
He, however, said getting Wizkid to be on a song is difficult because he is very selective of collaborations.
DJ Tunez appeared on the latest episode of the Afrobeats Podcast hosted by Shopsydoo.
He said, "First of all, it has to be a really good song. It has to relate with him [Wizkid]. So, any song that I'm trying to put him on, I say, 'hey, how do you feel about it? I feel like it relates with you'.
"And if he is down for it, you know he is down for it. He is not easy to work with. You gotta have to take your time jejely. But he has blessed me. I don't know who else has these many collaborations with him. I appreciate all the love he shows me."