Kwara College of Nursing & Midwifery gets new Provost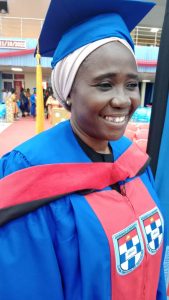 By Stephen Olufemi Oni, Ilorin
Following the interview and other due processes carried out for the position of substantive Provost at the Kwara State College of Nursing and Midwifery Ilorin early in the week, Kwara State Government, through the Governing Council of the College, has approved the appointment of Hajia Yusuf Salimat Iyabo as the institution's Provost.
Hajiya Salimat Yusuf is a registered Nursing Educator with vast experience, who rose through the ranks in the Nursing profession. She is the Director Midwifery at the State College of Nursing and Midwifery ilorin before her appointment as the substantive Provost of the College.
The State Commissioner for Tertiary Education, Dr. Alabi Afees Abolore, disclosed the approval for positions during a management meeting Friday morning.
Dr. Abolore, while congratulating the new Provost, urged her to bring her wealth of experience in the Nursing profession to bear in the great task ahead.
Stressing that the appointment was based purely on merit, the Commissioner charged the newly appointed officer to justify the confidence reposed in her, noting that the State Government under the leadership of AbdulRahman AbdulRazaq is committed to enhancing service delivery across the various Tertiary Institutions in the State.
End