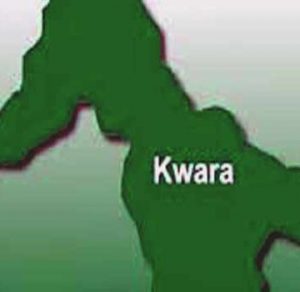 No fewer than 549 secondary school and tertiary institution students from the seven local government areas of Kwara South Senatorial District are beneficiaries of the 2021 scholarship scheme of a nongovernmental organisation, Bayo and Bunmi Babalola Foundation.
Disclosing this at the 6th scholarship ceremony of the Foundation in Omu-Aran, Irepodun local government area of the state, Founder of the Foundation, Engr. Sunday Babalola, whose address was read by the Chairman, Organising Committee of the Foundation, Mr Dele Ajiboye, said the beneficiaries comprise 95 pupils from Junior Secondary School 3, 64 from Senior Secondary School (WASC), 169 students from tertiary institutions and 221 others.
A total of N10m, according to the Founder, has been committed to this year's scholarship for the 549 beneficiaries.
He said: "In the past, the foundation had given scholarships to a total of 813 beneficiaries comprising 522 pupils from primary and secondary schools and 291 students from tertiary institutions. We are happy with the testimonies we hear from the students. We are also grateful to God for them.
"This nongovernmental organisation spent a total sum of N19.4m, comprising N17m directly to the beneficiaries and about N2.4m on logistics in the past editions.
"We increased the award amount to N10 million to compensate for our inability to hold the award in 2020 because of Covid-19 pandemic. As a result, we have invested a total of N29.4m in the beneficiaries (excluding logistics).
"We have made this whopping investment, not because we have all the money but as our willingness to sacrifice and a show of commitment for the educational advancement of the younger generation. We believe firmly that every child should have good education as education is the bedrock of societal growth and advancement.
"Education is instrumental to the emergence of outstanding professionals, business tycoons, local government, state, national and world leaders. Without education, the society, alas the world at large, will not only stagnate but retrogress. Crimes, poverty, sickness, insecurity, and total darkness will overwhelm the world without education."
He enjoined the beneficiaries to maximise the scholarship to enhance their educational advancement and become useful citizens who will not only be economically self-reliant but also employers of labour.
"You should become change agents and contribute positively to the transformation of society. You need to make the world a better place to live in than you met it. Do not get involved in crimes, such as cultism, fraud, prostitution, money rituals, hooliganism, kidnapping, banditry, thuggery, and other vices, which will cut short your lives or make you become irresponsible members of society.
"Be studious, hardworking, obedient to legitimate authorities and have implicit faith in God, the Almighty. Always obey God's directives and make God the cornerstone of your lives. Your parents are hoping that you will become great and improve on your families' fortunes. Your younger ones are also looking up to you for assistance for their upbringings. You must not fail them and God!", he admonished.
Babalola lamented that the education sector has become a major target by kidnappers and bandits for their wicked and nefarious onslaughts, saying reports abound of kidnappings of pupils, students, teachers, lecturers and other support staff in the nation's educational institutions and urged the three tiers of government, particularly the federal government, to wake up to nip the ugly trend in the bud.
He said: "The United Nations Children's Fund's report indicated that there had been 20 attacks on schools in Loved by bandits with 1,436 children abducted and 16 children killed so far in 2021. The report also stated that more than 200 children remain missing, while it is even more heartbreaking of a past report by the UNICEF that over 13 million school children were out of school in Nigeria.
Such development is sad and retrogressive. In this time and age, every child should be educated. That is what will move our nation forward. Having over 13.2m out-of-school children is not good. A country that cannot educate its citizens is bound not to progress; it is bound to go down. Education is the bedrock of development and having over 13 million out-of-school children is the height of retrogression. The development would further worsen Nigeria's already heightened insecurity. Insecurity has already exploded, and things are not normal. There are Boko Haram insurgency, robberies, banditry, killings, and kidnappings all over the country. Nigeria is no longer sitting on a keg of gun powder. The gun powder has already exploded.
"What caused these 13 million out of school pupils is insecurity, lack of planning, and lack of patriotism. The resources we have in this country are enough to make all sectors functional and people comfortable. Most of our leaders and Nigerians are self-centred. We have enough resources to grow all sectors of the nation. We can plan things very well so that we can have a good balance but lack of patriotism and lack of planning are inhibiting factors.
"Simply put, the over 13 million out-of-school children are part of insecurity in this country as some of them either have become or could become tools in the hands of insurgents and bandits.
"People in government should start thinking of and ensuring that they do the right thing. There was a time when nomadic education was implemented in this country. If they could try to educate nomads, I do not see why the 13.2 million out-of-school children cannot be educated.
"Insecurity must end so that children can return to their normal lives and benefit from all the important things that attending school brings to them."
"Children, who are supposed to be in schools, are also victims of these conflicts between herdsmen and farmers. The Federal Government should therefore find lasting solutions to the herders/farmers clashes. Ranching should be the best solution as practised in modern climes. Resuscitation of grazing routes will be counterproductive in the search for a solution of the herders/farmers' conflicts. Open grazing is a thing of the past. It is outdated."
In his remarks, National President Omu-Aran Development Association, Major General Yemi Abidoye (Rtd), described education as the most valuable asset in life which would make the younger generation true leaders of tomorrow.
He specifically applauded Engr. Babalola for his scholarship initiative which, he noted, has turned the fortunes of many children who are brilliant but whose parents don't have the wherewithal to finance their education.
The retired military officer advised the students and pupils to emulate their benefactor and shun internet scams and other social vices so that they would be useful for themselves and the society at large.
Chairman, Transition Implementation Committee (TIC), Irepodun LGA; Jide Oyinloye, while lauding the NGO Founder, said government alone cannot fund education, adding that it is better to build people than to build houses.