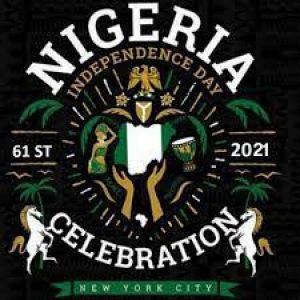 Rev. Adedoyin Adeyinka, the pastor in charge of the House of Truth Church, has advised religious leaders and Nigerians to shun negative tendencies and promote the truth at all times.
The church leader noted that this was imperative to fast track the nation's growth and stability.
Adeyinka gave the advice on Wednesday in Abuja in an interview with our correspondent on Nigeria's 61st independence anniversary.
"God despises negative vices like kidnapping, banditary and chaos and so should we," he said.
"I will advise Nigerians to choose life henceforth and better days for growth, improvememt and progress.
"We see Nigerians speaking negatively, which has resulted to negative effects.
"It is time to try something else, which is speaking positively for efficiency and development of the nation," he added.
To buttress his appeal, the cleric quoted the book of Peter 3:10, which says "Who soever would love life and see good days, let him refrain his tongue from evil and his lips from speaking deceit."
Adeyinka also urged Nigerians to embrace one another, so as to erase the negative tendencies among them and promote mutual coexistence.
"Let us begin to see Nigeria as a blessed nation and God will abide in it and in our decisions," he stressed.
The cleric prayed that the nation's 61st independence anniversary would usher in light into the country.
He also warned Nigerians to take counsel from God ahead of the 2023 general elections, for justice and fairness to prevail in the country.
The pastor reminded Nigerians that power belonged to God, as such should seek God's favours at all times.