By: Sam Adegbe-Abuja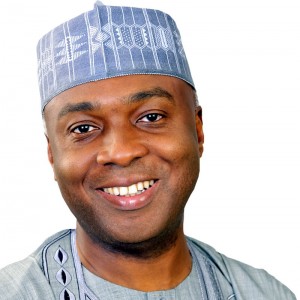 The Nigerian Senate has denied moves to impeach or force senate President, Bukola saraki to reisgn on accounbt of his o0ngoing trial at the Code of Conduct Tribunal.
Senate leader, Senator Mohammed Ali Ndume confirmed this at the Aso Rock Villa in Abuja shortly after he held a meeting with President Muhammadu Buhari, saying "I don't know of any move to impeach the Senate President. As the Senate leader, no such thing should be conceived without my knowledge."
Senator Ndume said that some of the things that would engage the Senators as they resume plenary session after a short break would include amongst others, the 2016 budget.
Senator Ndume who said that the date for the passage of the budget bill is not so important, insisted that a thorough work needed to be done on the budget so as to present a document weorthy of the confidence of Nigerians for Presidential assent..
He said that there is no conflict between the executive and the legislature on the discrepancies that have been discovered in the budget, adding: "for the first time in history, the legislature and the executive are collectively working on the budget to ensure a functional appropriation."
Senator Ndume agreed that the budget was done by the executive in a rush, but that it is pardonable since this is the first time the new executive is preparing budget.
He assured that at the end of the day, the two arms of the government would collectively give a befitting budget to the nation, even as he emphasized that time does not count in the passage of the appropriation.
"I assure you that if we can complete a thorough job on the budget tomorrow, it will be passed tomorrow."
He noted that other important bills the Senate would begin to consideration when it resumes tomorrow are also the ones on money laundering and criminal information sharing.