By: Ali Musa Biu- Maiduguri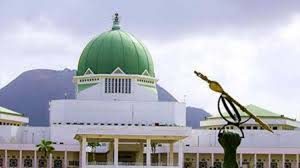 Baring last minute changes to the decision reached at the caucus of the ruling All Progressives Congress, APC, in Borno State, the Senator representing Borno South, Mohammed Ali Ndume, member representing Biu, Bayo, Kwaya-Kusar, Shani Federal Constituency and that if Askira-Uba/ Hawul, Muktari Aliyu Betara and Haruna MSHELIA are set to be on their ways back to the National Assembly in 2023.
Our correspondent reports that the caucus of the party agreed at a marathon meeting on Monday that the trio should be supported to return to the Senate and the House of Representatives for the sake of continuity and to stem the tide if ugly competitions that seem to trail the contests for their positions.
A source from the meeting confirmed to our correspondent that, although there were competing interests in who should go to the National Assembly in the various constituencies, the meeting agreed to support the return bid of the trio in the face of mounting pressures to change them.
The decision to return the three lawmakers, all of whom were given pass marks for their performances was reached after exhaustive consultations, necessitating calls for consensus, to avoid unhealthy rivalry that attend party primaries: which is in line with the APC guidelines.
National Trail investigations reveal that there have been subtle moves to substitute all three people by fresh hands, following recent realignment of forces in the politics of Borno State.
While Mohammed Ali Ndume, the incumbent Senator is being challenged by the trio of Idris Mamman Durkwa, Aliyu Lawan Buba and Mohammed Tumala, Haruna Mshelia is being challenged by Tarpaya Asaraya, Abdulaziz Satumari, and William Bwala, even as Betara remains unchallenged in the primary elections.
Ndume who is currently the longest serving Senator from Borno State has never faced a serious threat to his position, like this time around, and the caucus decision is a big relief, even as Mshelia is facing his second baptism of fire, having scaled the hurdle for his first term against all odds, staked against him.
Findings reveal that, the caucus decision was received with mixed feeling, where some aspirants have reluctantly accepted their fates, while others have vowed to fight on.
Idris Mamman Durkwa has in a private chat with Governor Zulum who communicated the caucus decision to him, vowed to present himself for the primaries, irrespective of the caucus decision.
Abdulaziz Satumari has also vowed to continue, while confusion reigns in the camp of Tarpaya Asaraya, who accepted to step back to contest for the House if Representative seat, instead of his initial preference for the Senate.
Tarpaya had initially obtained the Senate form, before he was prevailed upon to pick that of the House if Representatives: forcing a former Commissioners in the State to truncate his ambition in order to allow caucus decision sail through.
As it is, all is set for the primary elections, which political watchers describe as a mere formality.