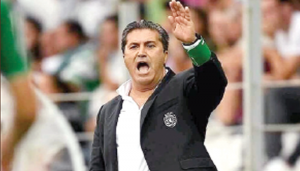 Following their quarter-final defeat to South Korea in the U-20 World Cup, Super Eagles coach Jose Peseiro expressed his condolences to the Flying Eagles. Seok-Hyun Choi's goal proved decisive, marking the second time the Taegeuk Warriors have triumphed over the Nigerian team. Despite the heartbreaking loss in extra time, Ladan Bosso's squad had displayed immense confidence, notably with their impressive 2-0 victory over hosts Argentina in the previous round.
Peseiro, acknowledging the team's efforts, urged the Flying Eagles to draw positives from the defeat. In a Twitter post, he wrote, "Heads up, Flying Eagles! What you have shown in this World Cup makes Nigerian people proud. They fought and honored until the end, earning a place among the top 8 teams in the world."
Nigeria's closest encounter with U-20 World Cup glory came in the 2-1 final defeat to Argentina in 2005 and the 2-0 loss to Portugal in the 1989 final in Saudi Arabia. The Flying Eagles will have to wait at least two more years for another opportunity to contend for the tournament's title.