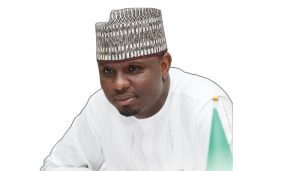 The Managing Director and Chief Executive Officer, Rural Electrification Agency, Ahmad Salihijo, has called on the management of the Corporate Affairs Commission to help curb infractions of malicious misrepresentations from CAC status report searches of directorship and trustees of incorporated entities, by ensuring prompt changes to corporate structures are carried out real-time across its platforms.
Salihijo, MD/CEO of REA, had caught the ire of some civil society organisations who alleged a breach of the contract code by accusing him of retaining membership in a company which got government contracts, while still functioning as the MD/CEO, REA.
The allegations were, however, found to be untrue as the query of the status search from records at the CAC showed he resigned before taking up his current role.
Speaking at a webinar on 'Institutional Reforms in REA', Salihijo said he inherited an agency in 2019 that needed reform.
According to him, part of the reforms carried out at the agency which had improved service delivery was to observe strict standard operating procedures which before now had been lacking.
He also said nearly 80% of staff in the agency were interns before he came but he immediately regularised their employments, leading to the conversion of 130 interns as full employees of the agency which followed due process.
He lamented a pushback against ongoing reforms at the agency by vested interests who were applying pressure with the hope that there would be some kind of change.